Livingstone Framed World Map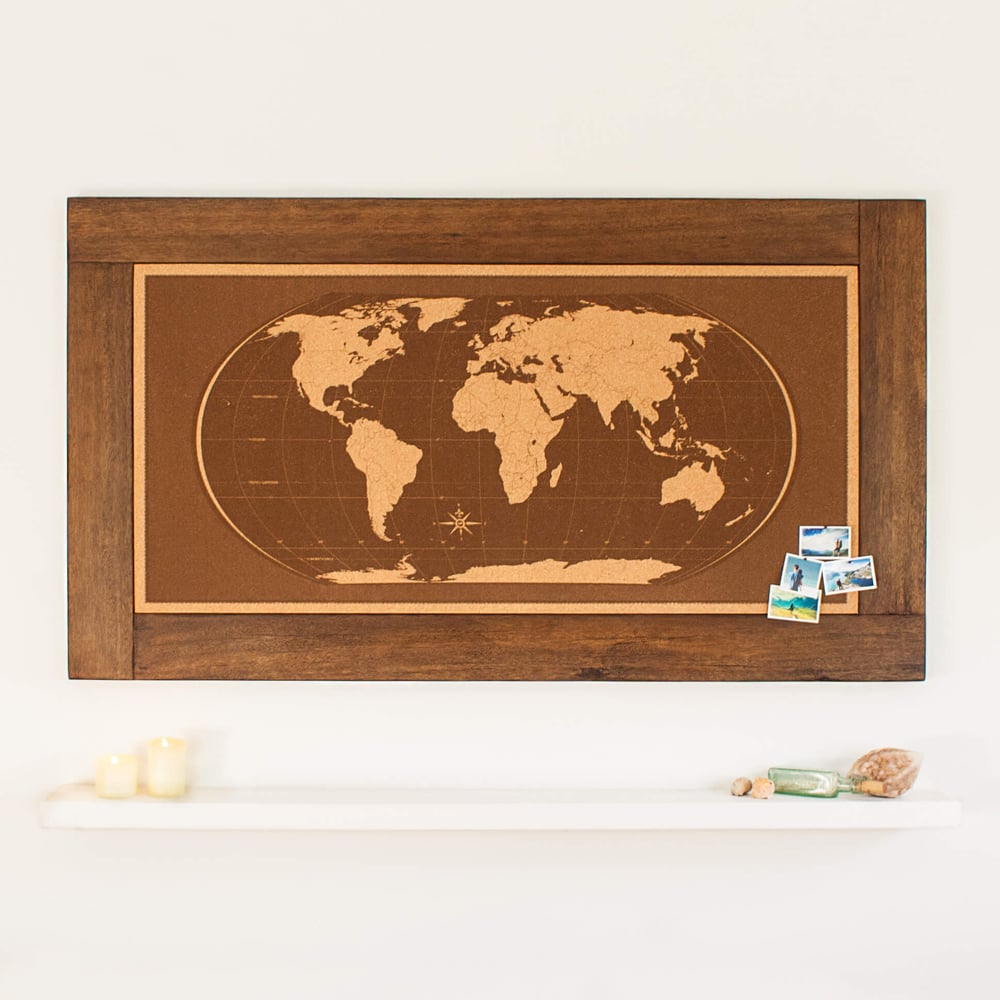 Framed with one of the hardest, reclaimed, woods available on the planet – Greenheart. The design of this framed was inspired by Africa, and more precisely the way we've seen native Africans frame pictures with sticks, overlapping each other in clockwise fashion. Reclaimed Greenheart timber is extremely rare to find these days as it was originally cut from rainforest trees in Southern America, and used to build ocean defences here in England, because it's so heavy and non-porous (it's one of the only woods which actually sinks!). This particular wood was used locally to us on the Old Lymington Pier, and was partially subjected the water which has left parts of the exposed timbers eaten away at by the sea. Several saw blades and drill bits were lost in the making of these frames – blunted by the shear hardness of the wood!
We've named the style of this frame The Livingstone after the famous British Explorer that conquered it's shores. Currently we have two of these frames in stock and we're not sure if we can get hold of any more Greenheart, so Future Livingstone frames may be made from alternative hard-woods, hopefully with equally exciting stories behind them!
## DELIVERY ##
PLEASE CONTACT REGARDING DELIVERY OF THIS MAP
This is such a unique and heavy frame that we must arrange custom delivery for this item as it does not fit any of our standard packaging.
Standard shipping of £35 in England applies only for local delivery, within 10 miles of the New Forest, UK.
Share