Our Getaways ❤️ UK Bucket List Map & Valentines Card SPECIAL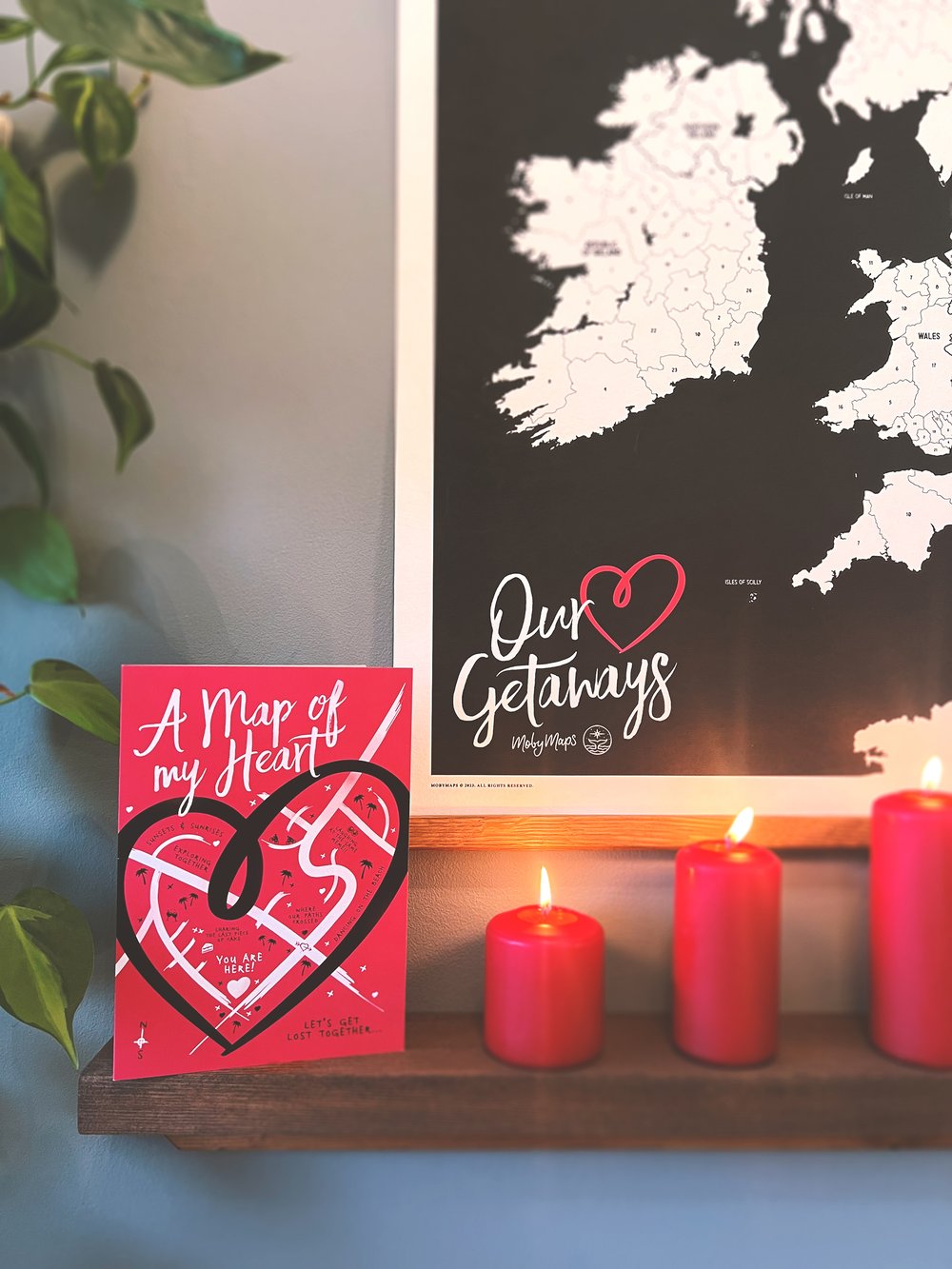 FREE DELIVERY UK
Explore the UK together
• Valentines Card is A5 and comes with an Envelope
• Record places you've explored together
• Tick off each the Cities & Counties been to with your partner
• Colour-in where you've been with Pencil, Pen or Water-colour Paints
This beautiful large map is printed on a thick flexible and durable canvas-like fabric that doesn't crease. It's perfect for painting on with water colours, or using pens and pencils to detail your trips. A paper version is available which may be more suitable for professional framing on a hard backing board.
Use a big thick black or red sharpie to write your name big and clearly.
Size = A1 594 x 841 mm
Hangers / Frames
Wooden Hangers Not Included – We highly recommend: High-quality 'Wooden Poster Hangers' from
House Of Prints, on Etsy, for £23+£7 delivery
Or, for an even better look, get your local framing company to mount it on hard board and put in a frame of your choice, at an estimated cost £80+.
£

45.00
Share